March 4, 2022 | Sierra Gerlitz
Coeur of Discovery - French Master Chef Benefit Dinner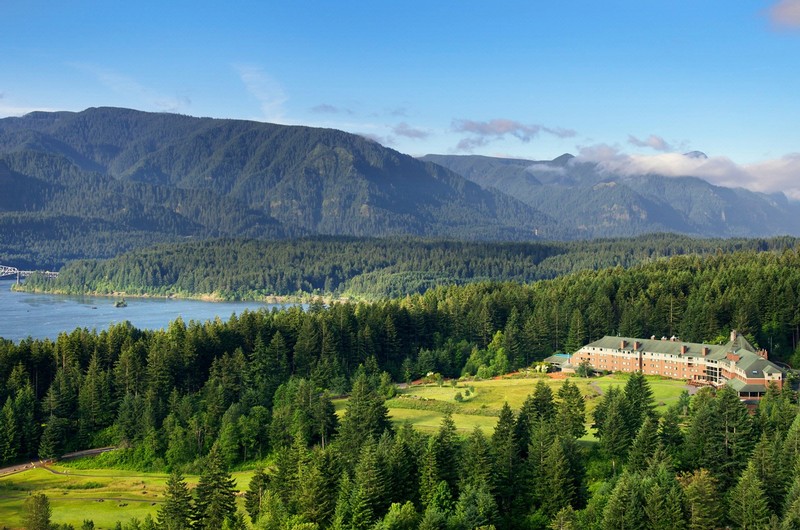 On February 25th, our winemaker Alexis Pouillon and our wine club manager Sara Dyberg were able to attend and be a part of an amazing event at the Skamania Lodge in Stevenson, WA, called the "Coeur of Discovery". The event was a French Master Chef Benefit Dinner consisting of a six-course meal, wine from multiple Oregon & Washington wineries, and one great cause at the heart of it all. Imagine a French Master Chef on the Lewis and Clark expedition, also called the "Corps of Discovery", in awe of the bounty of food and wine offerings provided by the Northwest. The abundant discoveries culminated in a French-inspired evening of six courses that included the most delectable items from the region.
100% of the ticket sales were donated to the Blanchet House, a nonprofit organization in Portland providing meals, clothing, and life-saving shelter programs to people in need. The Blanchet House serves 3 meals per day, 6 days per week to anyone who is hungry. Their mission is to alleviate suffering and give hope for a better life. Something Domaine Pouillon is always happy to be a part of is giving back to causes and charities that we support.
As part of our involvement, we brought six different wines to pair with the dinner: our 2018 Katydid, 2019 Pet-Nat, 2019 Blanc Du Moulin, 2018 Pinot Noir, 2018 Riesling, and our 2019 New Normal. Some standouts from the menu were the black cod with crispy pork belly and lemongrass oyster bouillon, as well as a wine poached forelle pear dessert with an almond financier crumble and sea salt mousseline. The four Master chefs involved in the event were Olivier Gaupin, Phillippe Boulot, Eric Truglas, and Skamania's own Zac Janssen. According to Sara, she said the event felt very jubilant, and everyone was thrilled to be participating in an event that had 100% of the ticket sales being donated.
The Columbia River Gorge is a special place, one that we feel very lucky to call home. The Gorge has a rich history, particularly that of Lewis & Clark and the Oregon Trail, but also the thousands of years of Native American history. Being invited to participate in a local event that paid homage to this history felt incredible. We want to thank Skamania Lodge for inviting us to the Coeur of Discovery dinner and we hope to collaborate more in the future.
Comments
Commenting has been turned off.
stay in the know
Sign Up For Our Newsletter
Keep up to date on the latest wine releases, events, and promotions and get 10% off your next order.