February 28, 2021 | Jesse Schwartz
Planting roots in the Gorge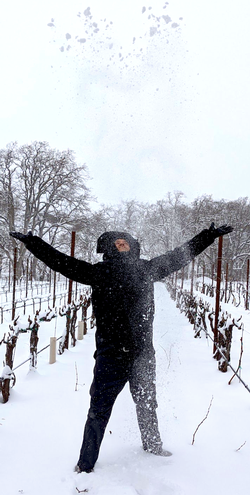 While traveling across the world's many wine regions, most often my favorites were ones that flew under the radar; those regions without national recognition but with massive potential. I would dream about one day running a small label in such a region, being somewhat of a pioneer to a region that would one day boom with tourism and superfans.
Three years ago, Cassie and I discovered the Columbia Gorge AVA by happenstance. We were blown away with the naturally beautiful terrain, the array of adventure activities and the budding wine scene. Ever since, we've used much of our vacation and remote flexibility to spend time here; we continue to grow more attached each day.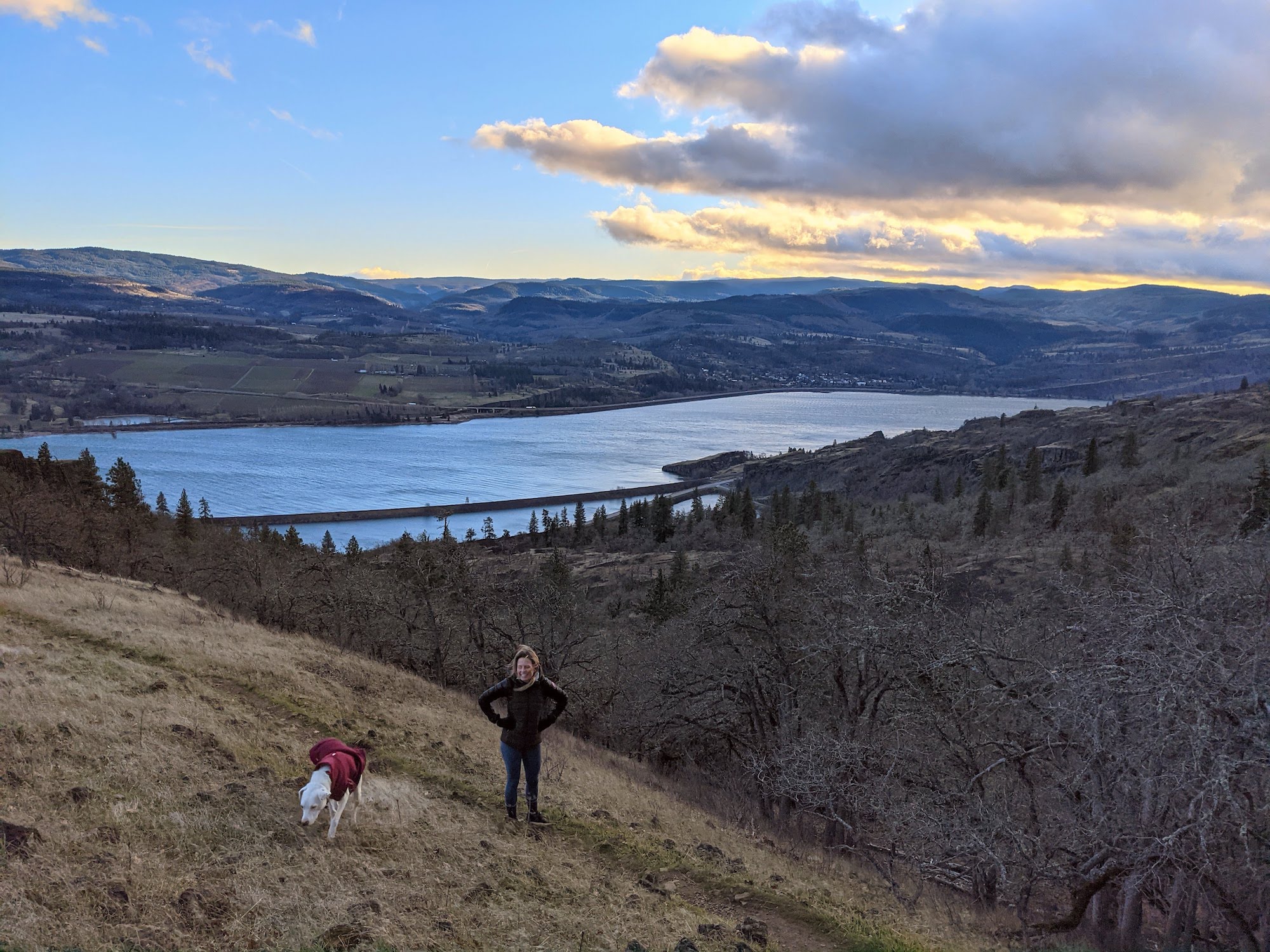 Dream of starting a winery
The goal of starting our own boutique wine brand remains our lifelong goal; perhaps a small winery facility and tasting room. But how does one attain this? We do have a fair amount of wine-related experience. Between us, we have:
Worked three harvests around the world
Hold certifications from WSET and Enology degree-in-progress at UC Davis
Visited & tasted in nearly every global wine region.
But even with this knowledge, there is still so much to learn about running and managing a wine label.
Learn by doing
Enter Domaine Pouillon: a boutique-sized winery in the Columbia Gorge producing ~2500 cases per annum, specializing in Rhone Varietals. It's a family-run operation complete with cool-climate estate Syrah vines and a small tasting room. The wines are fresh, bursting with aroma, acidity and depth--reminiscent of the types of wines we would find while traveling in Northern and Southern Rhone.
Domaine Pouillon is the type of winery that Cassie and I want to build down the road; it's the type of winery we seek out when we travel to new wine destinations. Locating the best small wineries around the world is the reason we started Wine Scribes. Thus, I've started working for Domaine Pouillon, channeling the motto of my alma mater: "Learn by doing".
First month on the job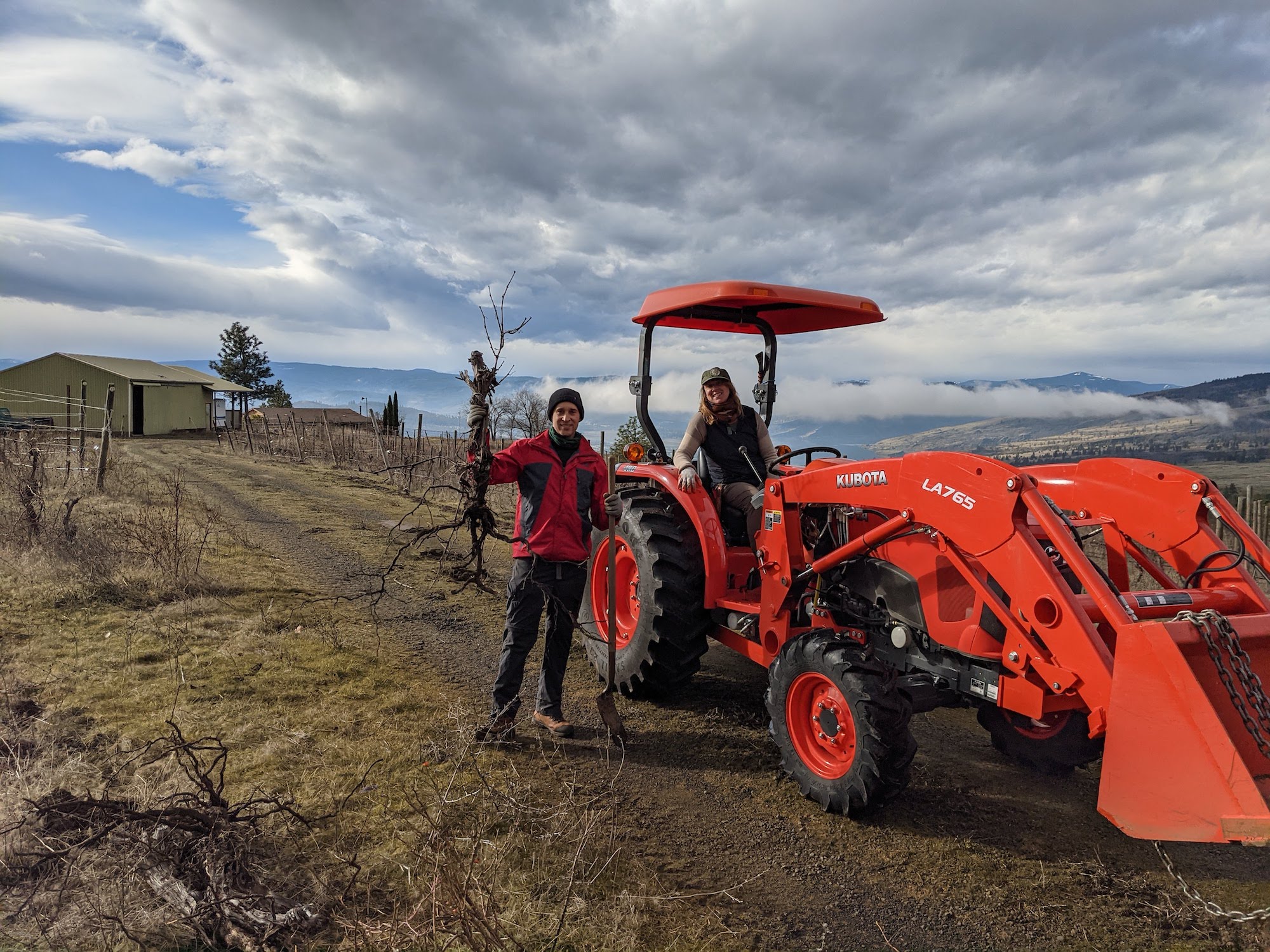 The first month has been a cacophony of cellar and vineyard tasks including barrel topping, sampling, tasting, racking, bottling, labeling, sanitizing, vine extractions, trellising and even roof repair. I'm drinking from the proverbial fire hose and loving each moment.
This is the benefit of working with small wineries--learn more, faster by being exposed to as many duties and responsibilities as possible. The experience so far has been priceless and am confident that it will serve as the building blocks of our dream.
Comments
Commenting has been turned off.
stay in the know
Sign Up For Our Newsletter
Keep up to date on the latest wine releases, events, and promotions and get 10% off your next order.