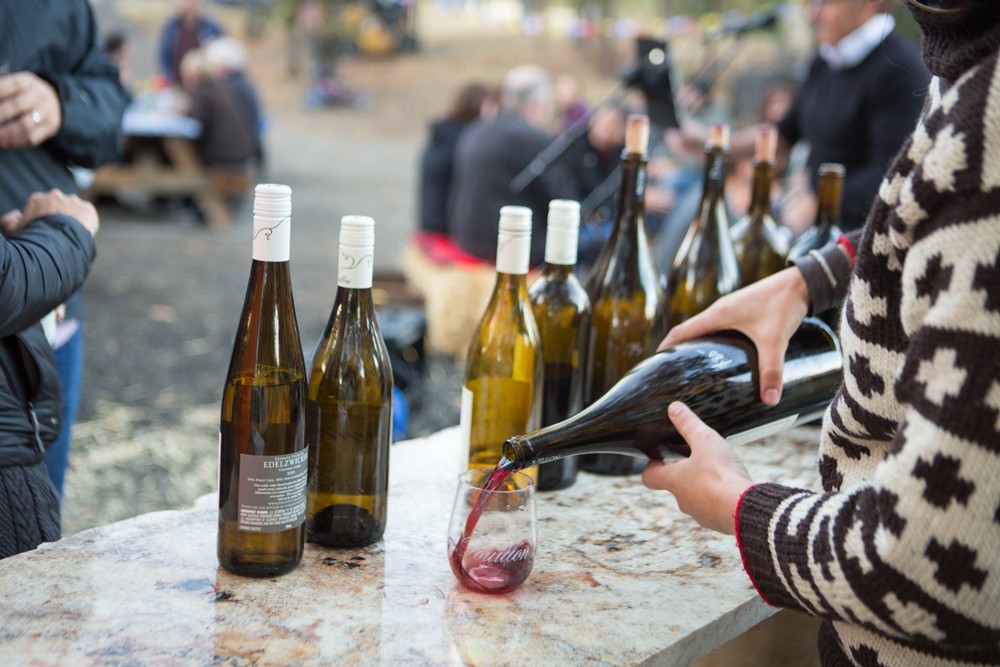 THURSDAYS 11:30-5 pm
FRIDAYS 11:30-5 pm
SATURDAYS 11:30-6 pm
Come enjoy a bottle or glass of wine.
Reserve below:
The outdoor patio will be available on Thursdays, Fridays and Saturdays. While we will not be offering 'wine tastings' or flights during these hours, we will have a list of glasses and bottles for you to choose from to enjoy during your visit! Club members, no reservation required.
Seating? All of our seating is outdoors at this time. Please dress appropriately and don't be shy about reaching out to us to check the current weather conditions in our area. Our very own weather station can now be viewed on our website on the Contact page! Check out the temps before you head out.
What about food? An optional cheese board can be purchased when you book your reservation. You may also bring your own picnic. Traveling from out of town? Both Feast and Boda's Kitchen make a wonderful picnic lunch to enjoy while you're here in the Gorge!
Kids? Dogs? Yes! We love families. Please keep your dogs on a leash and under your control during your visit. We have many farm animals that don't do well with curious/playful dogs: chickens, rabbits, sheep, cats.... the list goes on. Our animals are part of our family too and we need your help to keep them safe. Thank you!
---
Photogallery rendered here.
stay in the know
Sign Up For Our Newsletter
Keep up to date on the latest wine releases, events, and promotions and get 10% off your next order.