May 19, 2020 | Juliet Pouillon
Update on Tasting Room Operations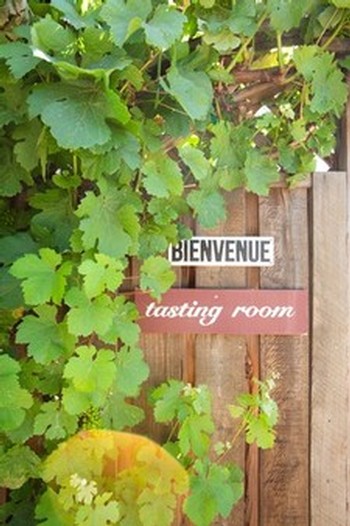 May 19, 2020
Dear friends,
Today, Alexis and I are celebrating our 13th wedding anniversary. We swore love, promised patience, and even committed to ourselves creating a place we could welcome everyone into. It's no mistake that our tasting room has the intimate feeling of someone's home.
Today is also day 64 of Covid-isolation in Washington State. Not a day has gone by since March 16th, that we haven't had deep discussions, napkin diagrams of scenarios, or emotional derailments concerning the future of the family business. I know each day for you is a roller coaster ride filled with highs and lows. We are all on the same ride, just 6 feet apart. In many ways, it seems we have gone from a society of instant gratification to one of longing for human connection (something many of us squandered before now).
After deep discussion with our thoughtful staff, we came to mutual and unanimous agreement to keep the tasting room closed for the remainder of 2020. This was a difficult decision for everyone; however, we believe that it is best to remain closed to ensure our ability to fully re-open in 2021. For just about every small business I know, being partially open or open at 50% capacity with wary customers is a recipe for disaster. We are values-forward winemakers. We have always placed people and community before profit and now we are being called upon to put those values into action in a way we never could have imagined. Please know: we are longing to see you in our home, but we recognize this is a selfish desire when people's safety is even the least bit in question.
The good news is… we have greatly improved our skills at getting wine to your home and have felt the deepest gratitude that you are choosing our wine to enjoy. New releases of our incredible wines will continue to pop up in your inbox! I want to reassure you that we WILL re-open when the time is right and when we can guarantee the experience of our family, our supporters and our staff is one of joy, and above all else, safety.
With gratitude – Juliet & Alexis Pouillon

Comments
Commenting has been turned off.
stay in the know
Sign Up For Our Newsletter
Keep up to date on the latest wine releases, events, and promotions and get 10% off your next order.